Transform Your Outdoor Space with Colorado Pergola and Shade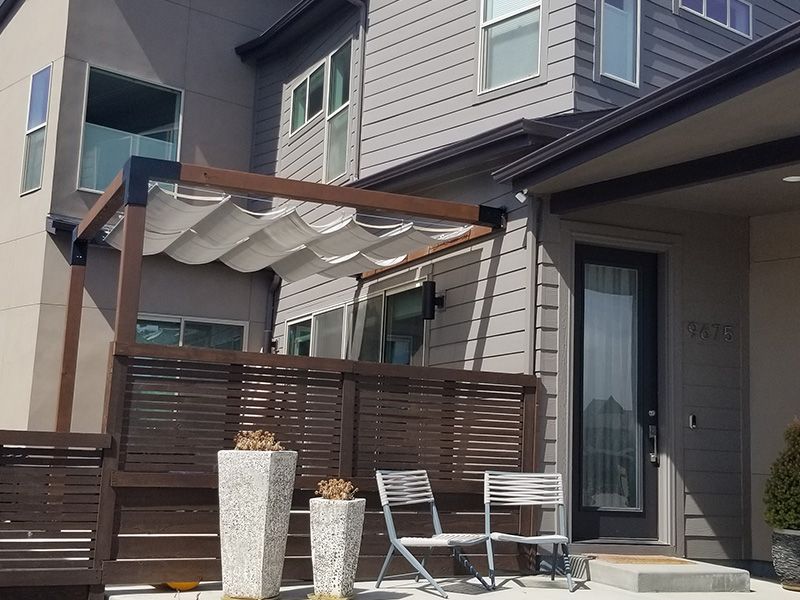 At Colorado Pergola and Shade, we are proud to be a locally owned business based in Centennial, CO, serving customers in Central and Northern Colorado. We specialize in pergola and outdoor shade installation, providing exceptional services to enhance your outdoor living experience.
Our owner, Rad, has a deep-rooted passion for woodworking that stems from his father's legacy. His father started a woodworking shop in 1953 and spent 70 years honing his craft, leaving a lasting impression on Rad. Inspired by his father's dedication and skill, Rad ventured into the world of pergolas and shades, and thus, Colorado Pergola and Shade was born.
With our commitment to customer satisfaction, we offer as fast build times, ensuring that your pergola or shade project is completed efficiently and without delay. We understand the value of your time and strive to deliver exceptional results promptly. What sets us apart is our dedication to providing competitive prices and a wide range of pergola and shade products to choose from. Our product offerings include the innovative Skypoly Pergola Roof, Aluminum or Wood Pergolas, Retractable Wave Shade, and Motorized Side Shades, designed to meet your unique needs and preferences. We take pride in our craftsmanship, attention to detail, and customer-centric approach. Whether you're interested in building a pergola, creating a beautiful backyard retreat, or adding custom touches to your outdoor space, we are here to bring your vision to life.
Contact us today and let us transform your outdoor area into a stunning oasis that you'll enjoy for years to come.